OÙ ACHETER
Trouvez un prestataire Cloud/Virtualisation du Réseau partenaires NVIDIA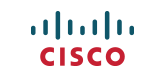 Cisco
Cisco is the worldwide leader in IT that helps companies seize the opportunities of tomorrow by proving that amazing things can happen when you connect the previously unconnected. At Cisco customers come first and an integral part of our DNA is creating long-lasting customer partnerships and working with them to identify their needs and provide solutions that support their success. For 30 years we've focused on helping to change the way the world works, lives, plays and learns.

www.cisco.com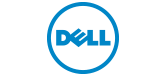 Dell
Dell Cloud client – computing offers end-to-end desktop virtualization solutions comprised of world-class products that span from the data center to the end user device, including industry-leading thin, zero, and cloud PC endpoint devices; desktop virtualization and cloud software; pre-configured and verified desktop virtualization solutions; servers, storage, and networking.

www.dell.com/learn/fr/fr/frbsdt1/virtual-client

Sales Contact
(800) 438-9973
CCC_sales@dell.com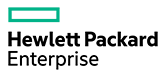 Hewlett Packard Enterprise
Rock solid platforms. Pioneering technologies. End-to-end support. It's no wonder HP has earned its place as the #1 vendor in worldwide server shipments for the 12th consecutive year—shipping more than 4 servers a minute in the second quarter of 2014.

www.hpe.com

Lenovo
Our culture defines us … it's our DNA. We call it the Lenovo Way and it's the values we share and the business practices we deploy. "We Do What We Say. We Own What We Do." That idea embodies our culture of commitment that drives everything we do.

http://www.lenovo.com/us/en/

Sales Contact
1-855-253-6686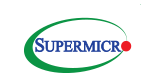 Supermicro
Super Micro Computer, Inc. or Supermicro® (NASDAQ: SMCI), a global leader in high-performance, high-efficiency server technology and innovation is a premier provider of end-to-end green computing solutions for HPC, Data Center, Cloud Computing, Enterprise IT, Hadoop/Big Data and Embedded Systems worldwide.

www.supermicro.com

Sales Contact
+1-408-503-8000
sales@supermicro.com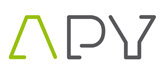 APY
Created in 1998, APY is a recognized designer and integrator of professional custom computing solutions for the image, video and broadcast industry. The company is also firmly established in Europe as a preferred supplier of technological solutions to movie makers and studios. As a matter of fact, APY designed and built computing platforms are commonly used for the production of a growing number of animated movies, in France and throughout the Continent.
www.apyweb.com

Sales Contact
+33 (0)1 60 92 92 92
contact@apyweb.com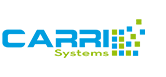 CARRI SYSTEMS
Founded in 1992 by enthusiasts, CARRI SYSTEMS is recognised for its technological expertise in high performance computer systems. Based near Paris, the company has a strongly established business model based on research excellence.

CARRI SYSTEMS is constantly pushing technological limits and regularly receives specialist awards for the quality of its configurations and their extreme performance.

www.carri.com

Sales Contact
+33 1 48973232
info@carri.com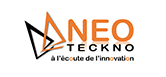 NEOTECKNO
NEOTECKNO is a company specialized in the deployment and administration of:

High Performance Computing (HPC) architectures & Enterprise Graphics Virtualization for CAD/CAM/CAE/PLM.

Our offer is backed by a team of consultants and technological experts passionate and dedicated to customers.

Neoteckno has operational partnerships with top specialized hardware manufacturer & software editors.

Neoteckno with an innovative offer solve scientific, engineering and data analysis problems..

www.neoteckno.com

Sales Contact
(+33)1 69 58 87 23
info@neoteckno.com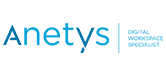 ANETYS
Créée en 2001, Anetys est une Entreprise de Service Numérique, spécialisée dans la modernisation de l'espace de travail.
La société, fortement reconnue sur le marché du « Digital Workspace », propose, intègre, supporte et maintient en conditions opérationnelles des solutions qui répondent aux nouveaux usages et nouvelles menaces informatiques auxquels doivent répondre les entreprises.

Anetys travaille avec les meilleurs partenaires sur ce créneau : Citrix, Palo Alto, VMWAre, Nutanix, RES Software, Nvidia, ThinPrint ou encore PepLink, et dispose des plus hauts niveaux d'agréments parmi ses fournisseurs.

L'offre métier d'Anetys permet d'intervenir sur tout le cycle de vie des projets d'infrastructures :


Audit et conseil en infrastructures et technologies IT,
Accompagnement des DSI dans leurs choix stratégiques,
Définition d'architectures complètes,
Définition d'architectures complètes,
Implémentation des solutions, support, supervision et MCO.
www.anetys.com
Sales Contact
01 41 44 01 01
sales@anetys.com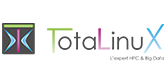 TOTALINUX
Created in 2004, TotaLinuX is a French company specialized in HPC and Big Data. Its core business is to design, install and distribute IT solutions to scientifical use. TotaLinuX main skills are focused on designing and building IT infrastructure dedicated to computing, storage and graphical simulation.

www.totalinux.fr

Sales Contact
+33 1 34 65 01 45
sales@totalinux.fr